Permanent Reality Check team will target false stories or facts being shared on social media.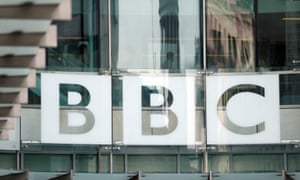 The BBC is to assemble a team to fact check and debunk deliberately misleading and false stories masquerading as real news.
Amid growing concern among politicians and news organisations about the impact of false information online, news chief James Harding told staff on Thursday that the BBC would be "weighing in on the battle over lies, distortions and exaggerations".
The plans will see the corporation's Reality Check series become permanent, backed by a dedicated team targeting false stories or facts being shared widely on social media.
"The BBC can't edit the internet, but we won't stand aside either," Harding said. "We will fact check the most popular outliers on Facebook, Instagram and other social media.
"We are working with Facebook, in particular, to see how we can be most effective. Where we see deliberately misleading stories masquerading as news, we'll publish a Reality Check that says so.
"And we want Reality Check to be more than a public service, we want it to be hugely popular. We will aim to use styles and formats – online, on TV and on radio – that ensure the facts are more fascinating and grabby than the falsehoods."
False information around big events such as the UK's referendum on leaving the EU and the US election has been especially rife, with numerous instances of completely fabricated stories, many of which are created with the sole aim of generating advertising revenue from people viewing the stories.
Facebook has been singled out as the platform that has enabled false stories to spread most widely. Late last year the site unveiled plans to allow users to flag false stories, which would then be assessed with the help of third party fact checking organisations such as FullFact and Snopes in the US.
The BBC's Reality Check team will focus on content that is clearly fabricated and attempting to mislead the public into thinking it has been produced by a reputable news organisation.