With 77 deals expiring before end of April, many customers will find themselves being rolled on to most expensive tariffs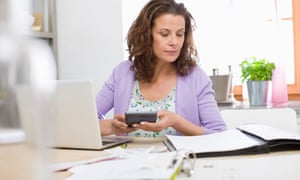 Thousands of UK households are facing gas and electricity bill rises of up to 28% as fixed price contracts signed before recent energy price increases come to an end.
So far this winter, EDF, npower and Scottish Power have all announced hikes, meaning the customers of those companies need to look carefully at what they paying, particularly if they coming off a fixed tariff.
Moneysupermarket has said 77 fixed energy deals are set to expire before the end of April, leaving average households typically facing a £200-a-year increase to around £1,100 a year for gas and electricity.
Gas and electricity price increases of up to 15% – and much more for those coming off old fixed tariffs – have left consumers scrambling to get on a another fixed deal. But even those who switch supplier are likely to end up paying more over the coming year.
EDF, npower, Scottish Power and SSE are among those with tariffs finishing, alongside deals from smaller suppliers such as Spark and Extra Energy. When fixed energy deals end providers roll customers on to their standard variable tariffs, which are typically their most expensive.
Some customers who were on especially cheap tariffs have been told their bills will rise 28%.
One supplier, npower, shocked the industry and even the regulator Ofgem when it announced it was raising electricity prices by 15% while gas bills will rise 4.8% adding a typical £109 a year to average bills.
The other firms to raise electricity prices have announced rises of around 8%. However, British Gas said last week it was freezing bills.
Moneysupermarket said consumers could switch penalty-free up to 45 days before their existing deal is due to end, under the regulator's switching rules.
Currently the cheapest providers are names that many consumers will be unfamiliar with, such as Iresa, Economy Energy and Tonik. Of the big six providers, Scottish Power's online fixed saver is one of the cheaper deals.